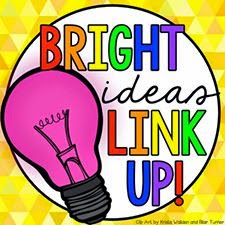 Thanks for coming to check out my BRIGHT IDEA! I am so excited to share with you
my
Bright Idea for
your Easter or Spring Class Party. Often
parents send in sugary items, cakes, cookies, jellybeans, and
more. My bright idea is
to create a healthier fun option and an activity for your kiddos.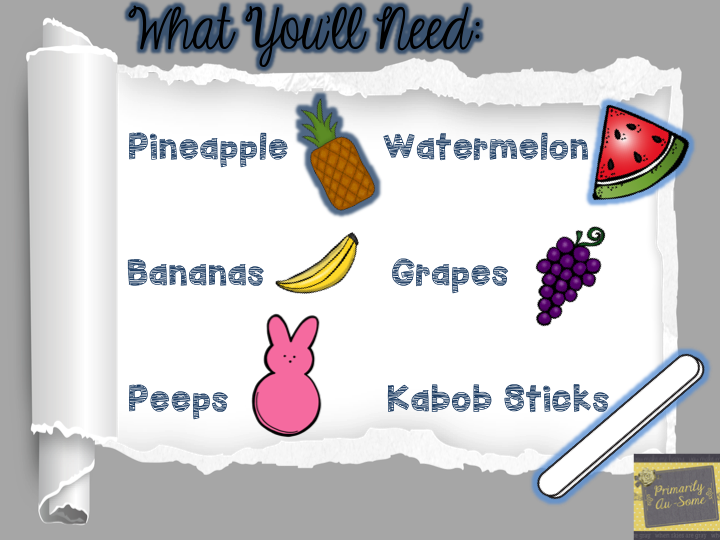 I asked Parents to send in Pineapple, grapes, melon, watermelon,
kabob sticks,
marshmallow peeps,
plastic knives and mini plates.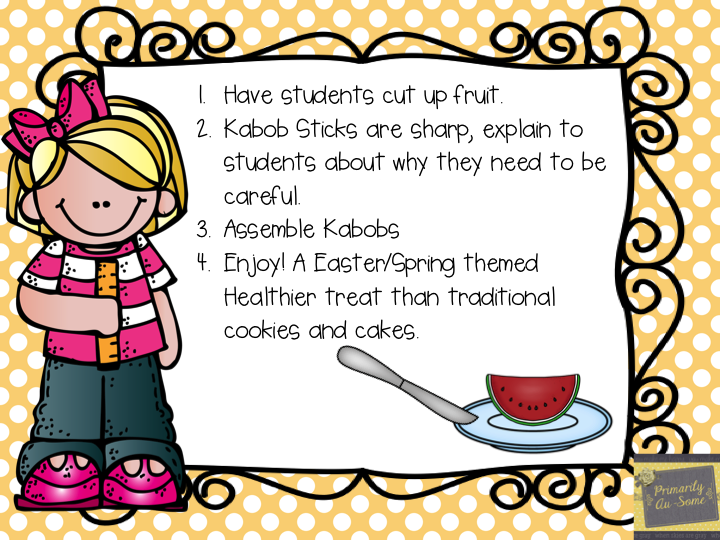 We used the plastic knives and cut up the
fruit. Once all of the fruit
was cut up we used our
kabob sticks to pierce our fruit. Once we
were done adding the fruit to the stick we topped it of with a Peep.
Simple as that. It's easy, fun, cute,
and a HIT with the Kiddos.
If you loved my idea, I would LOVE for you to follow me on my blog,
Pinterest
, or
Facebook Page!
& Don't forget to stop by all of the
other BRIGHT IDEAS below! I hope you find a few you'll love!