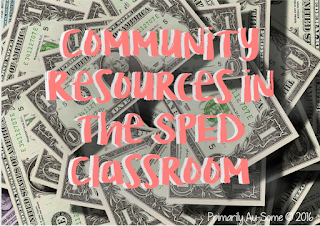 Life skills are a crucial part in many of our students days. We must balance academics with them though, even though we all sometimes wish, life skills could be a bigger part of our students' days. 

So how can we combine life skills and academics?! 

Well, I've got a few ideas for you below! 

1. Grocery ads. 

Yes. These are free my wonderful sped friends! I use real grocery ads and use them in a few different ways…

I complete worksheets for students to complete. It asks them to look up the prices of certain items. 

I also, give a student $50.00 and ask them to buy groceries for so many meals. They have to use the ads to figure out the amounts, add it up and work their way back to what they will have left over.

Another way, I give a student a recipe, and tell them to use the add to determine how much money we will need to get the ingredients to make the recipe.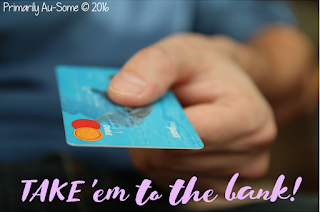 2. I go to banks and beg. 


No, not for money, or a money tree… but for blank deposit slips, and empty check registers. Many times they will freely give them out to you. Little known fact… many banks actually have a responsible financial literacy program. Check to see what they typically go over and if it would be a good fit for your students, but sometimes these classes are amazing for our special needs students! 

3. Take public transit to learn about maps. Walking field trips are great when learning about maps and street sign introductions. But taking public transit teaches many skills our students don't typically get by riding the big yellow school bus, including that transportation isn't free, transportation also doesn't magically show up outside of your house or school unless you schedule it, and many other crucial skills. Taking it one step further, take transit to the store, to buy the ingredients your students budgeted to make a meal or snack the following day! SO MANY LIFE SKILLS! 🙂 Want to prepare for it? Check out my adapted book!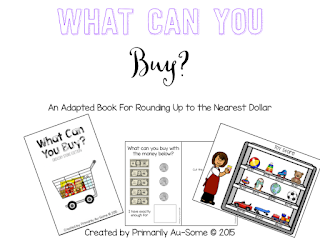 4. School based jobs are great, but an actual business work experience is even better. Partnering with local businesses gives your students work experience with a "real" employer, gives them more experience than your typical, clean-your-cafeteria school based job, and allows the community to see that your students are a valuable resource to the community. Of course, you shouldn't just send 'em and forget 'em. A parapro or job coach should go too.


5. Lastly there are many community resources for students who have a disability. Many states have boards of developmental disabilities, or vocational rehabilitation services, that can help explore career interests and be a partner past what a teacher is able to do in the typical work day. Of course, rules are likely different in each state. In Ohio, we aren't allowed to refer students anymore. So, we make sure our parents understand why it is so crucial to get connected to these resources. 

Do you have any other favorite community resources? I'd love to hear about them!