I linked up with the 3am Teacher to Bring you my Friday Five.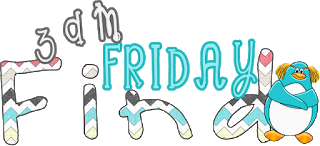 The Friday Find:
So I have something to
admit. I am an addict. Yes. You read
that right. I'm addicted. But what to may you ask? Clip Art! I love it. Who
knew you could be addicted to clip art. I went out to Best Buy this past
weekend and I bought a Bamboo Stylus. I came home and downloaded the free app.
The tip on the stylus is much more accurate than my previous one. Now as most
of you know, I cannot draw. So why am I trying to, May you ask? Ha, I don't
know. My drawings do look a bit better. I'm mainly been drawing backgrounds and
frames. I'm not ready to share just yet though.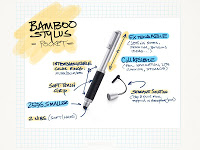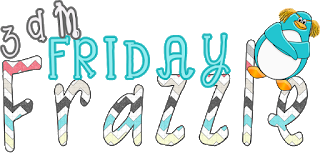 Lets see I guess
I'm not too stressed. Scratch that. While we did have a snow or rather Ice
day today because of Mother Nature, I do have a lot going on. I have a wedding
to attend this weekend. & My wonderful Niece is turning 4. It's such a FUN
age.
Also next week we start Alternate Assessments for my kiddos. I am nervous
giving it and am nervous for my kiddos. I want them to do well. We had a good
year so far so all I can do it hope they remember what they've learned.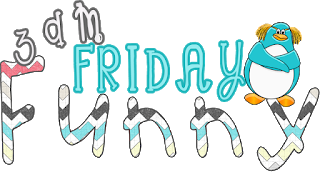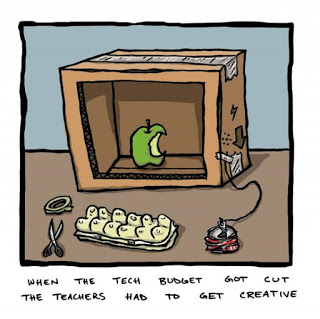 I found this on
Pinterest. I found it kinda funny. It also reminds me that even though I've had
no budget to work with, it could be worse…..
I guess. Lol.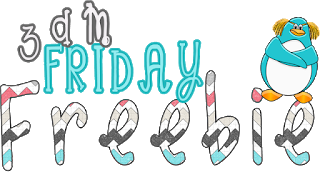 I've been working on a
St. Patrick's Day Bingo Game
. It's now yours. Party Time. I love St. Patty's
Day. Hopefully this will help you have fun with the day. Click on the link to take you to the download.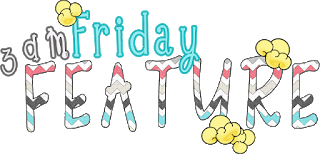 So I have 2 features.
My first is that I
LOVE LOVE LOVE < Glitter Meets Glue Designs. God knows I love Glitter and I
couldn't stop myself from buying her stuff. It's Glitteriffic. Check her out
HERE.
My Second is my Labor
of Love. My Shapes Pack. My Kiddos have been struggling with Shapes and
Directional words. So I made these activities for them. Check it out
Below.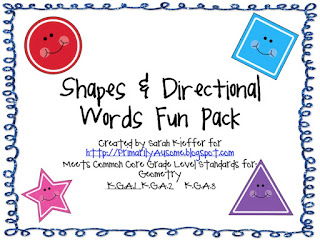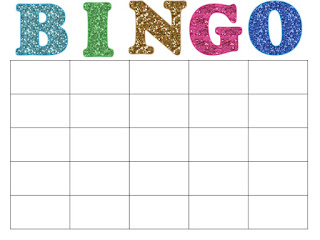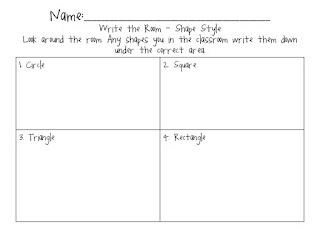 Enjoy your weekend!
I'd like to say a BIG
HAPPY Birthday for the 3am teacher. Go check out her Blog and LINK up.
In Learning & Love, =