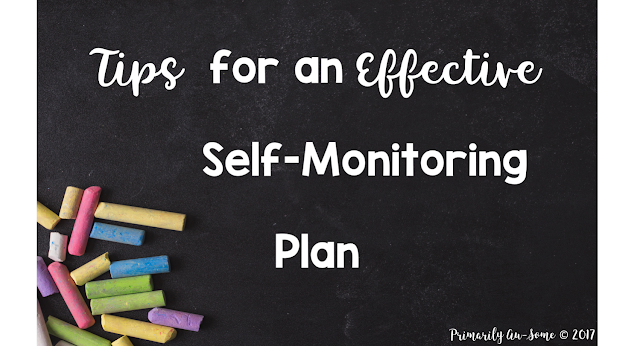 Do you have students that struggle with completing their work? Do you have students who struggle with asking for help on tasks? Do you have students who struggle with playing with other students?
Self-monitoring is the best tool I have found that helps improve students behavior while also help keeping students accountable for their own behavior. Self monitoring is good to work on academics, behavior, and social skills!
Self-monitoring is a low maintenance prevention strategy that works to help students improve their self management skills. Teaching students how to critically look at what they are doing and whether they are engaging in appropriate behavior at a particular time is key to success in creating greater independence.
There are a ton of variations that can be used for students in self monitoring programs. Most effective self monitoring programs usually include these 7 steps:
1. Identifying Behavior for the Self-Monitoring to Target
Focus on one area to target. Talk with the student to discuss the behavior you want them to critically look for.
Do you want to Increase the Targeted Behavior?
Or Decrease the Targeted Behavior?
Increasing behavior ideas could include:
*Playing with a peer at recess
*Staying on task to complete a task
*Complete reading assignments
*Saying nice things to peers
*Complying with teacher directives
Decreasing behavior ideas could include:
*Talking during instruction
*Bullying another student
*Leaving an assigned area
2. Pick How to Monitor the Behavior 
There are a ton of self monitoring sheets on TeachersPayTeachers. You can choose to ask students to create a mental count in their heads, but I personal like to have students write down what they are monitoring, so they can see their improvements over time. Use some of the following free resources:
*Frequency Counts
*Rating Scales
*Checklists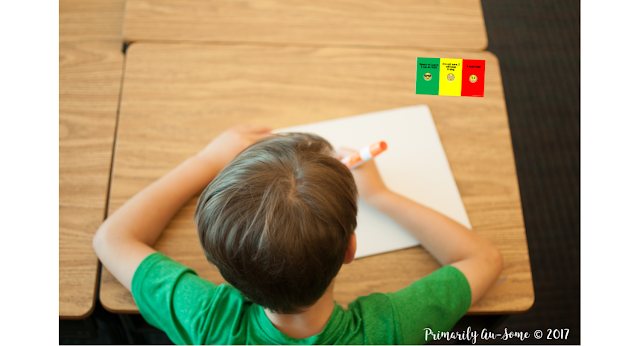 3. Choose a Schedule
Does the student need to monitor for a single period? For a start of the day? During Transitions?
Make sure that you tell the student for how long they will need to monitor their behaviors. Make a plan that will work and start the monitoring. Don't be afraid to tweak the plan, if the data shows you need to! It's a working plan, so if you need to tweak it, do it!
4. Cue the Monitoring! 
The teacher and student need to pick a cue to remind the student to begin monitoring. Do you choose a teacher led cue? a Student led cue? or a timer as the cue. Decide on one, and let the cuing begin.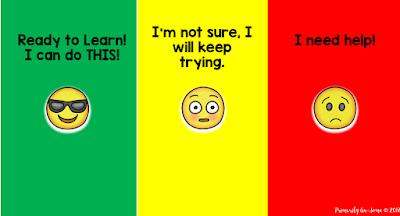 5. To Reward or not to Reward, that is the question!  
Some students don't need a reward for self monitoring, others need some motivation to keep that self monitoring in check. You can work with a student using a menu of rewards for them to choose from. Giving them some reinforcers to keep on track.
6. Data, Data, Data! 
A good self monitoring plan allows for time for the teacher to look over data see how things are going, and tweak if needed. Spot check the plan at random times to ensure the fidelity of the plan.
7. Bye, Bye, Bye! 
I couldn't resist using the 90's boy band titled song to help me explain the last part of a good self monitoring plan. The best plans are used and faded away once the desired outcomes have been reached. Pat the student on the back and give yourself a high five!
Whew! What a list!
What are your favorite self monitoring strategies to use in the classroom? I'd love to hear!