My lovely sister always asks me
questions about my niece, Gracie. She is worried she won't be ready for Kinder
in the fall. I give her ideas, and things she can do to help Miss Gracie to get
ready, so when the time comes, she is 100% ready. She always seems to have
questions, and understandably so. It is a big step for a kiddo. To go from the
comfort of home or preschool into the big world of public or private education.
Helping get them ready is key for their continued success. So, you may ask,
What can you do?
Well there are TONS of things you can do to help your little. I've teamed up
with other lovely bloggers to give you some ideas!
Keep on Reading to get MORE ideas!
Share a Story Sunday
Books! You have to have a favorite book from Childhood. Most everyone does. I,
myself, love anything Dr. Seuss. As a young girl, I loved the Spot the Dog
books. Books have this magical ability to grab the readers and take them to a
magical place. There is practically a book for everyone. If your preschool
likes cars, trucks, planes, Legos, construction, dragons, princesses,
unicorns, fairies, dogs, cats, fish, hamsters….
The LIST. Could. Go……On…..FOREVER.
Each Sunday make a plan to read a book.
It can be short.
It can be fat.
It can be about dogs,
or even pesky
cats.
You can read it here, you can read it there.
You can read it almost anywhere!
Make a snack Monday
Most preschoolers love snacks. Apples, peaches, grapes, celery,
anything you name it. On Monday, plan to make a snack with your kiddo. It can be something super
simple like grapes. Have them help you wash them before hand. Or make "ants on
a log" food brings the chance to talk, and make natural discussions. "what
should we do next?" "This is a recipe. Do you know what a recipe tells us?"

You child can learn a lot from a simple conversation with you.
Don't forget, you can always have a flour
fight…. 😉
That was one of my favorite memories from my childhood.
Tuesday is all about talking. Talk about toys, talk about what their favorite
color is, talk about what they want to do. Just turn off the TV and talk!
Walk it out Wednesday
Preschoolers have TONS of energy. Learning through that energy
can be awesome!
SO take your kiddo for a walk. Talk about what you see, what color is the
grass? what sound does an owl make?
What shape is that sign?
What letter is on the building?
Learning through play is fun for everyone!
Let your pre-K kiddo help out. Count
the items of clothes that get put into the washing machine. Go to the store and
count the shapes of each container. Cereal Boxes are one shape, soup cans
another? Which has more? Which has less?
What letters are on the box? What
colors are on the package?
Help clean dishes. Learning responsibility is important at any age. Starting
young is best.
Fun Friday
Get out
and go somewhere magical, fun, or adventurous.
Movies? Park? Bus Station? Train Station? Library? Store? Zoo? Farm? Science
Exploration Center? Planetarium? Local festivals?
Why are experiences so important? Imagine never having been
to a library. How would you describe it to others? What could you say about it?
I bet you can say a lot more once having gone to one. Anytime you can create a
rich learning experience, GO! Make Memories and have fun!
Social Skills Saturday
Go to a play ground. Be the model of excellent social skills.
Look people in the eye when you are talking to them, say please, and thank you.
Remember you are the best role model when it comes to your child. If you see
them not saying something that you have tried modeling for them, try role
playing. The more social skills they easier it will be to make friends and feel
comfortable with going to school when the time comes.
I also have a freebie for you. All of the graphics are from my friend Nikki over at Melonheadz Illustrating. And the Font is from Kimberly Geiswin over at KG Fonts. Border is from Mr. Magician.
I have a kiddo in my class who loves superheroes and he is working on learning his alphabet. I made this cute cards for us to use to practice. We play match games, go-fish, and a few others when we are working on them! I hope you can use them.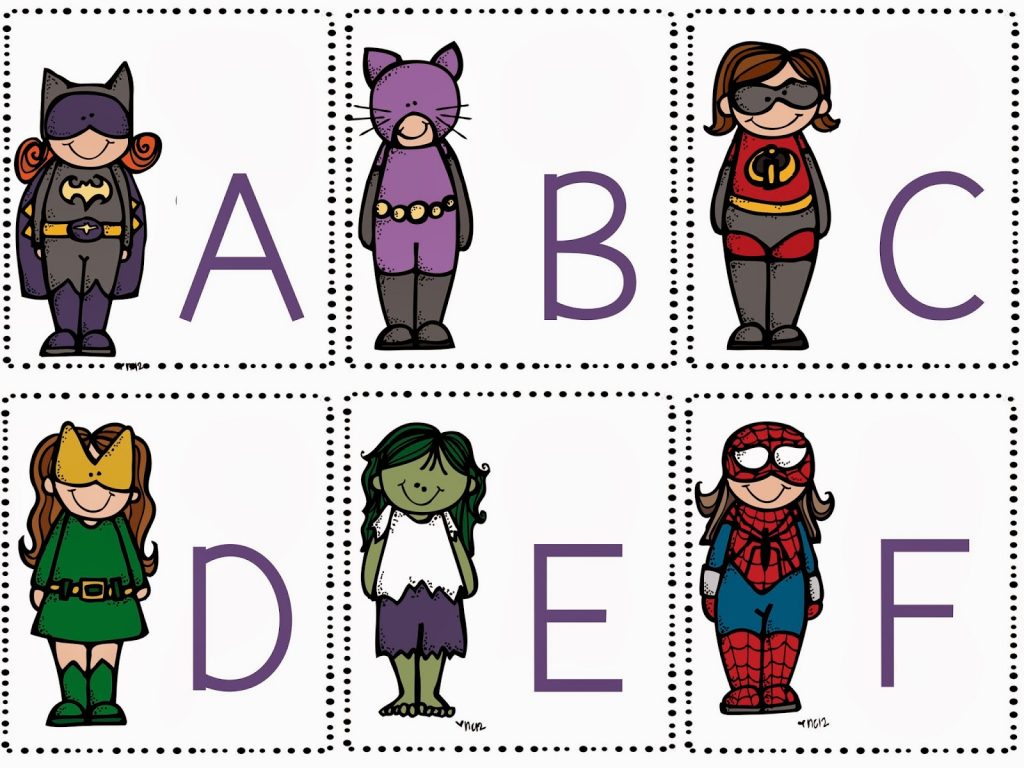 Still need more ideas? I've teamed up with my wonderful TPT friends to bring you an exclusive preschool bundle. This Educents Bundle is jam-packed on fun ways you can help your child learn and be ready for kindergarten without breaking the bank. And if you've not bought anything from them, well lucky you! You'll get 10 bucks OFF of your first purchase. Check it out below!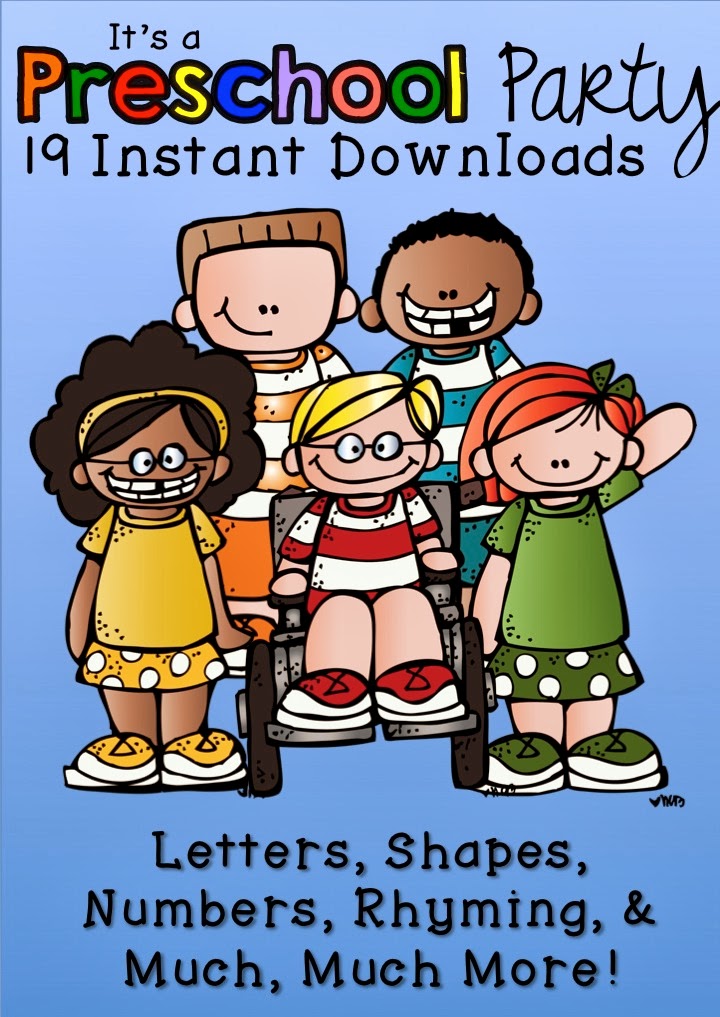 My kiddos love getting in the extra name, address, phone numbers, etc. in. We take our kids learning this for granted, when almost all of my students didn't know their own information! With the increased pressure on teachers, sometimes, things like learning their address are left to the way side. Bring them back front and center with help from this editable book!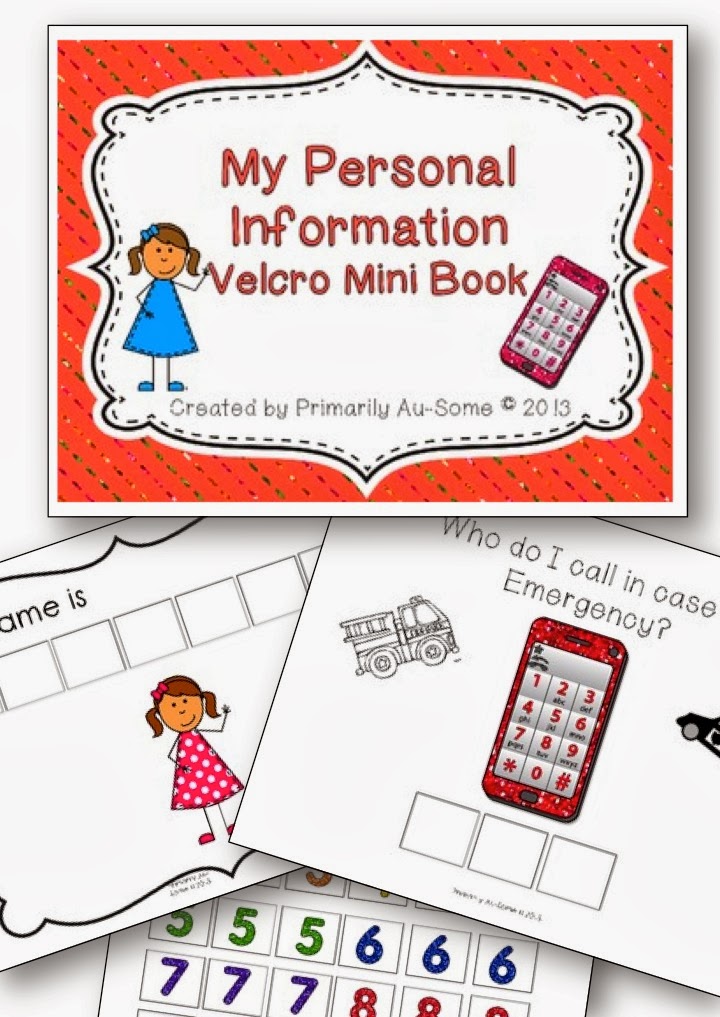 They will
answer questions which include the following:
Their name how to spell their name
Their home
phone number
Mom's number
Dad's Number
Emergency NumberMom's name
Dad's nameAge
GenderSchool
Grade
Teacher Name
Address &
How many brothers & sister
Book is culturally diverse with have white boy and girl and black
boy and girl be the main characters with in the mini- book, allowing the book
to be reflective of the child.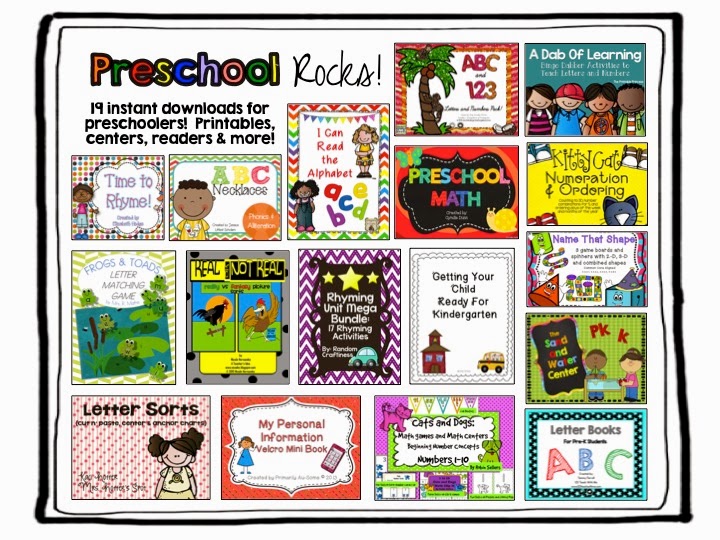 Click on the picture to hop on over to the Educents Website and check out all of the packs in the bundle.
Leave a comment below about someways you prepare your child for school, or what skills you think are essential for a child to have when they begin school!