Merry Christmas, Happy New Year! Well, I
am just a few days late or maybe a week. Depends on which way you look at it.
December came fast and furious, like it
always seems to come. I love the holidays. There is so much to do. Family to see,
friends to visit with, lights to wonder at, presents to buy, etc. The list goes
on. So as you can tell, because of all of this my newly started blog got put on
the back burner.
Well, my new years resolution is to make
sure I blog once a week. =)
Since I missed most of December here is a quick
view of what my class did….
Enjoy!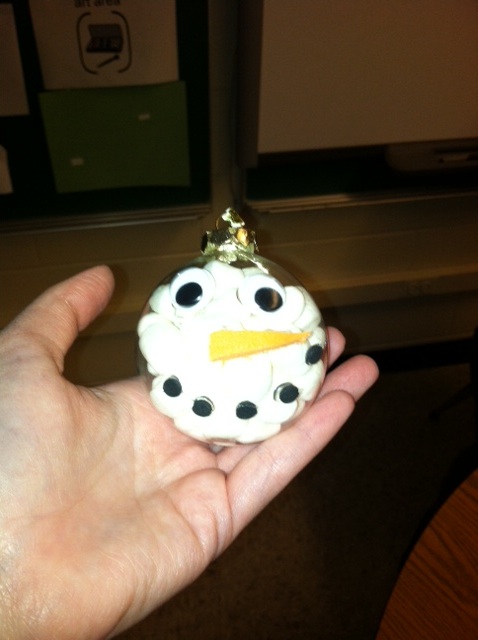 Marshmallow snowman ornaments! They did such a good job!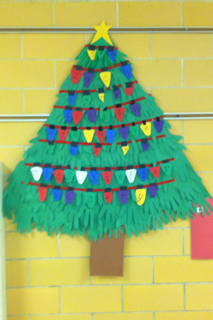 Our Christmas Tree! We cut out our traced hands and made lights with our names on them and stapled it to ribbon. Everybody loved it! Everything was cut out by them. We are working hard to improve our fine motor skills. =)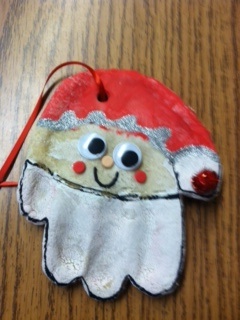 Our Salt Dough hand print ornament. I was a very proud teacher. They painted very well. They did need help to glue eyes and the pom-pom. My boyfriend, Mr. S, thought they looked like weird octopus creatures, until I told them they were Santa hands. He says he saw it after I told him. I didn't let him ruin my happiness though. 😉 SO proud of my kiddos. Once they were done we wrapped them as Christmas Presents for Parents.
Those were just a few of the things we kept busy with!
In Learning & Laughter,